Basements are often underutilized areas in many homes, relegated to mere storage for unused items. With creativity and expertise, these spaces can transform into functional and attractive areas tailored to the homeowner's needs and desires. Our custom cabinet company specializes in maximizing basement functionality, incorporating well-designed additions that offer both aesthetic appeal and practical use.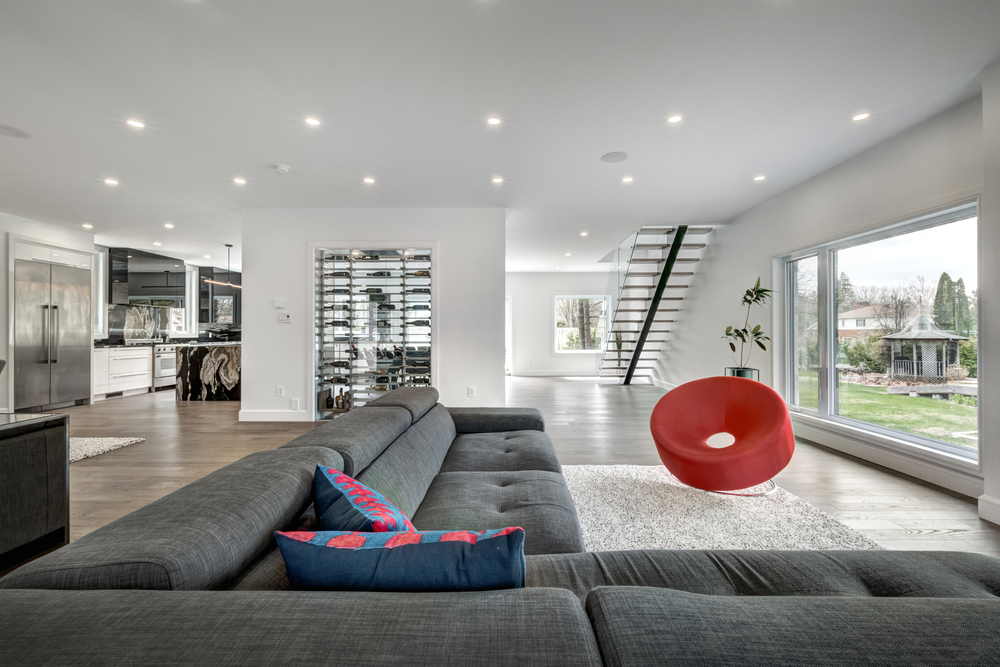 Section 1: Basement Bar and Entertainment Area
The charm of having your own personal pub cannot be understated. Basement bars have gained popularity, providing homeowners with a private, relaxing space for entertaining guests or unwinding after a long day. A custom-built bar elevates the basement's functionality, transforming it into a centerpiece of entertainment.
Our bespoke designs can incorporate features such as built-in kegerators, custom wine racks for wine connoisseurs, and display cabinets for showcasing collectibles. For a welcoming and stylish bar area, consider a design that mirrors your home's overall aesthetic while incorporating elements like warm lighting, comfortable seating, and a selection of bar tools for an authentic pub experience.
Section 2: Home Office or Study Space
The shift towards remote work has amplified the need for a dedicated workspace at home. Your basement, isolated from the hustle and bustle of the rest of the home, can be converted into a tranquil office or study space. Custom cabinets play a crucial role in this transformation, providing ample storage for files, books, and office supplies, keeping the workspace uncluttered and conducive to productivity.
For an ergonomic and inspiring workspace, integrate adjustable desks and chairs, sufficient lighting, and perhaps a quiet corner for breaks. Infuse personal touches such as inspirational artwork or indoor plants to create a stimulating environment.
Section 3: Media and Game Room
Imagine having your very own private cinema or gaming arcade right at home. A basement media and game room can make this dream a reality. Whether it's a state-of-the-art home theater system or an array of gaming consoles, custom cabinets provide an organized and aesthetically pleasing solution for housing these entertainment pieces.
Consider factors such as acoustics, lighting, and overall layout when designing such a space. Comfortable seating, soundproofing, and strategic light placement can enhance the immersive experience of a home theater or gaming area.
Section 4: Fitness and Wellness Space
With the growing emphasis on health and wellness, dedicating a section of your basement for fitness purposes is an excellent choice. The basement's isolation can provide the perfect environment for focused workout sessions. Custom cabinets prove essential in this setting, offering dedicated storage for equipment and accessories.
Designing a motivating workout environment might include installing mirrors, incorporating soft flooring for exercises, and adding ambient lighting. A small wellness corner with yoga mats and scented candles can further enrich your wellness journey.
Section 5: Multi-Purpose Storage Solutions
Beyond recreational purposes, your basement can also serve as an extended storage area. Custom cabinets can maximize storage efficiency with versatile options like shelves for books or collectibles, built-in closets for seasonal clothes, and hidden compartments for valuable items.
For optimal organization, segregate items based on the frequency of use or category. Incorporate labels for easy access, and consider the use of a custom wine cellar for your exquisite wine collection, preserving it under optimal conditions.
The potential of a basement extends far beyond a forgotten storage area. With thoughtful design and custom-built additions, it can transform into an entertainment hub, a peaceful workspace, a personal gym, or a high-efficiency storage solution. Lancaster Customs is well-equipped to guide you through this transformation, ensuring the basement of your dreams becomes a reality.
Explore the boundless possibilities of your own basement and seek professional assistance to unlock its full potential. We invite you to contact us for a personalized consultation, where we can discuss how to tailor your basement to fit your unique lifestyle and requirements.