Have you ever dreamt of walking into a room where everything you own is perfectly organized and has its own place to shine? Where your shoes and your favorite coat – you know the one can be showcased. It can be seen in all its glory hanging and at the perfect height to where you never have to worry about dust bunnies, or pet hair. A custom walk-in closet is exactly what you're looking for and here's five reasons why!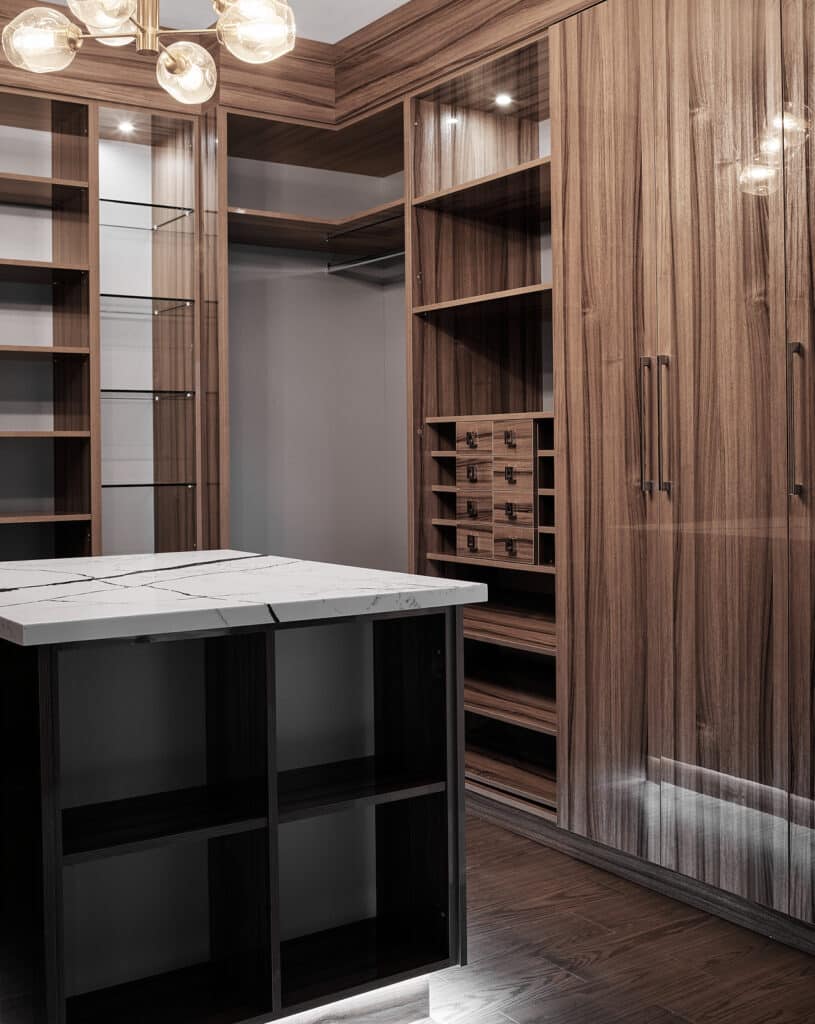 Luxury Dressing Room / Privacy
Kids running into the room when you're getting ready? Housekeeper arrived earlier than expected? Maybe your significant other has an entirely different schedule and you would like a private space to get dressed while they sleep in? A walk-in closet can provide just the right amount of privacy and plenty of space to keep you organized!
It Provides Better Care for your Clothes
Custom walk-in closets can provide better care for the clothes you love to wear. In today's age of disposable fast-fashion, we tend to not give our clothes the TLC they require to look the day we brought them home with us. What about those timeless items you spent a lot of money on and want to make sure they see you through the next decade or two? Perhaps it's your favorite wool sweater that was handmade for you and dry clean only. When everything has its own place, its own hanger, its own drawer – it's safe! It will be wrinkle free, hair free, dry, and ready-to wear.
Organization
When you have a walk-in closet, you're able to visually see a lot more of what you own than a traditional closet. Having a dedicated space for all of your items will undoubtedly lead to a better "getting ready" routine that saves you both time and keeps the guessing out of "What am I going to wear?" When everything is nicely hung or neatly placed on shelves, it's easy to view. You'll never have the trouble questioning whether you already own something or where to find a specific item again.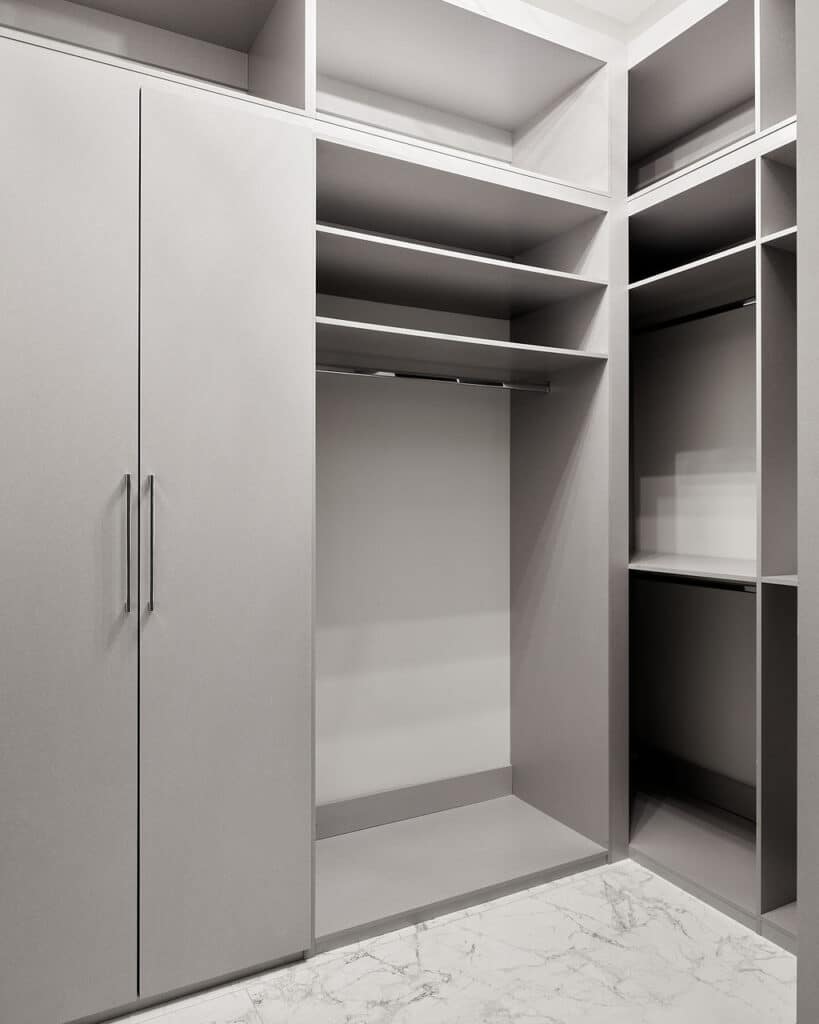 Display Prized Possessions
If Marie Kondo has taught us anything, it's how to bring joy through the art of organization. Perhaps you have some pieces you have worked really hard for. Wouldn't seeing them daily bring you joy, perhaps even a bit of motivation? Imagine the perfect lighting, a place where accessories, hats, scarfs, jewelry all laid out perfectly and wow, color coordinated! Designing a walk-in closet based on how you live your life is completely in the realm of possibilities and not reserved for the ultra-rich. Any space big or small with a reasonable budget can be upgraded. This purchase will not only upgrade your getting ready routine but custom cabinetry also adds value to your home in the case where you decide to sell.
It Can Be a Multi-Functional Space
Your walk-in closet can be an all-in-one space. How many times does it happen where you go over to a friend's house and they're still getting ready, or you're still getting ready. For those with the space and a little imagination, why not host the perfect pre-drink in your walk-in. A bench with a backrest for your friend, a vanity mirror for you and a place where both of you can put down a drink. Now with smart home devices you can even play your favorite music and spend time with your friend catching up and fully enjoying the moment. It can also be a place that brings you peace and relaxation, a safe haven.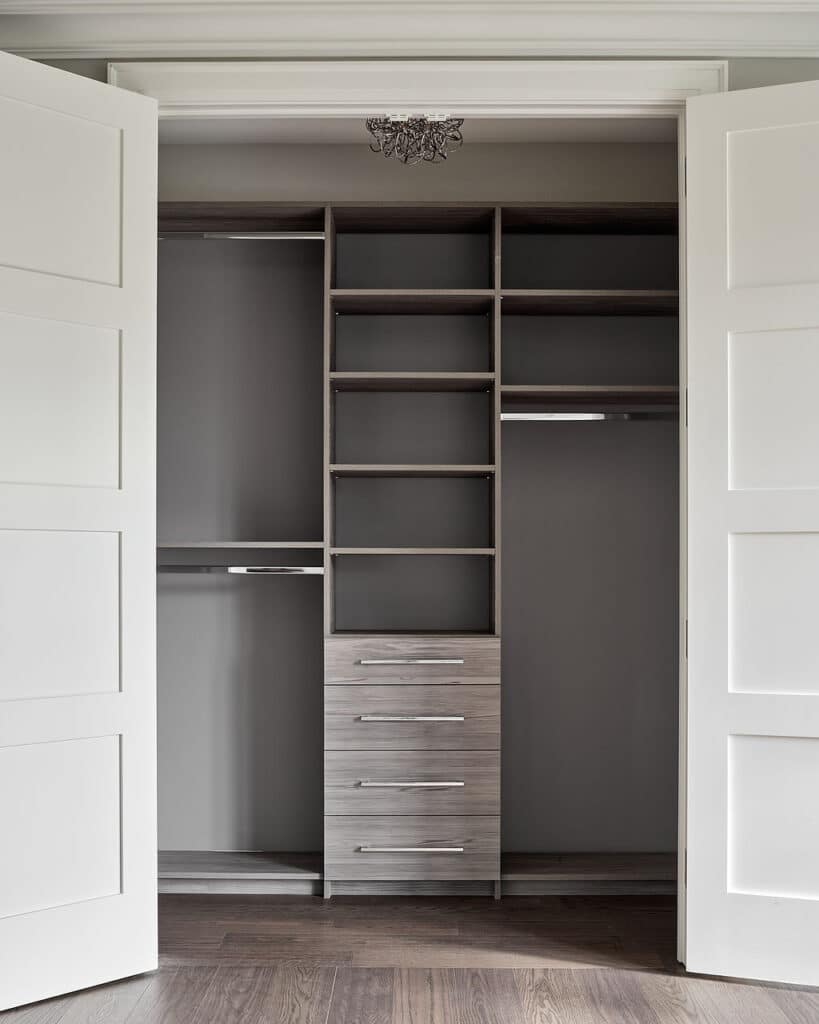 Thinking of having a closet makeover? Now's the time! Our award-winning designers will work with you to create the closet of your dreams. We always deliver on high-end design and quality craftsmanship that's built to last. Once finished, we often hear clients wish they had done it sooner! It truly is a life game-changer.