Interior designers know how important it is to maintain a clutter-free home. You can deep clean your living spaces by decluttering during spring cleaning. However, the real challenge is maintaining that cleanliness and organization throughout the year.
You don't need to worry anymore. You can support your spring-cleaning efforts by incorporating custom closets and cabinets. With custom closet designs, custom kitchen cabinets, and custom cabinets, you can live a stress-free life without worrying much about cleaning.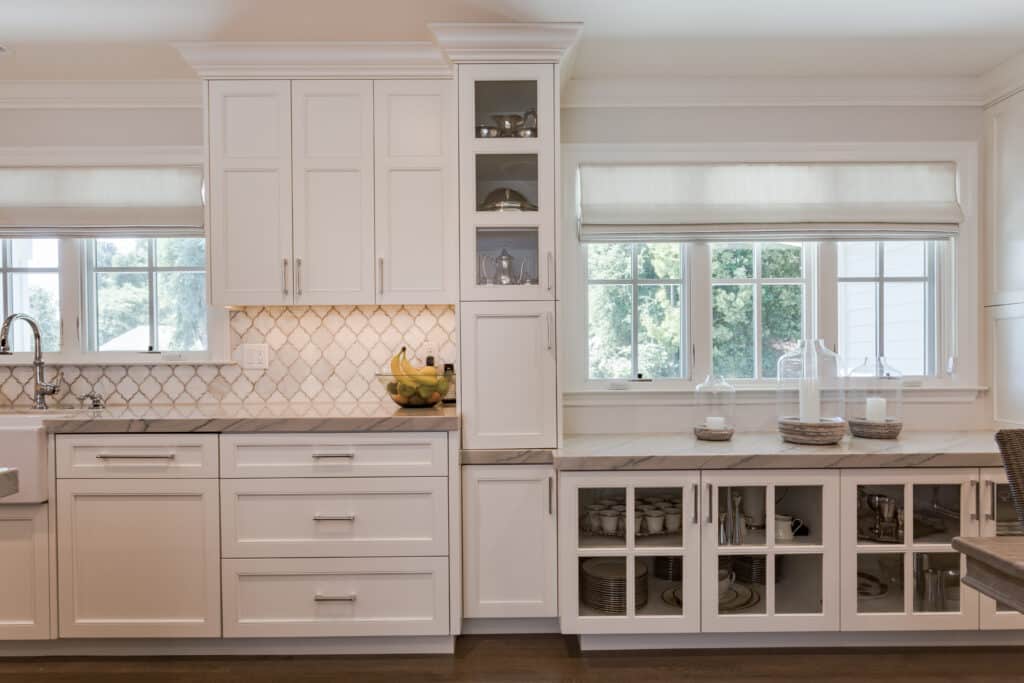 Clutter-free kitchen
Our kitchens are the hearts of our homes, and maintaining a clean and clutter-free kitchen design is highly important. Custom kitchen cabinets can help you achieve that goal. In addition, you can maximize your storage space by incorporating features like pull-out shelves, drawer organizers, and built-in spice racks while keeping everything within reach.
Here are three kitchen design tips to help you maintain a clutter-free interior. First, use open shelving to display items you regularly use, such as plates and glasses, while storing less frequently used items behind closed doors. Then, incorporate a custom pantry to store dry goods, small appliances, and cookbooks. You can also use custom cabinets to create a designated area for your recycling and garbage bins, keeping them out of sight but easily accessible.
Storage perfect linen closets
A well-organized linen closet can help you keep your bedroom and bathroom tidy. Custom-built linen closets offer ample storage space while allowing you to keep everything neatly organized.
Here are three interior design tips to help you maintain a storage-perfect linen closet. Group similar items together and use labelled baskets or bins to manage everything. Use shelf dividers to hold up stacks of towels and linens from toppling over. Finally, incorporate a pull-out hamper to keep dirty laundry hidden away.
Fresh aesthetic and functional laundry room
The laundry room cabinet is often an overlooked area for home organization. However, custom cabinets can help create a fresh, aesthetic, and functional laundry room cabinet. In addition, you can maximize your space and keep everything organized by incorporating features like hanging rods, built-in ironing boards, and pull-out hampers.
Here are three interior design tips to help you maintain a fresh aesthetic and functional laundry room cabinets. First, use cabinets with glass doors to display your laundry essentials while keeping them within reach. Incorporate a custom drying rack that folds away when not in use. Finally, use cabinets to create a designated area for cleaning supplies, keeping them out of sight but easily accessible.
At Lancaster Customs, we manufacture cabinetry and closets for residential and commercial applications. We work with homeowners, architects, and interior designers with a promise to deliver exceptional quality that reflects the vision for a client's home.
Maintaining your spring-cleaning efforts requires ongoing effort and proper storage solutions. That's when custom cabinets and closet design can help you keep a clean, clutter-free home.
Contact Lancaster Customs today for custom storage solutions to keep your home organized and beautiful, whether it's your kitchen cabinets, linen closets, or laundry room cabinets.