The world of interior design is a constantly shifting landscape, with trends that change with the seasons. One emerging trend that has gained significant traction recently is "cluttercore." This unique style is all about embracing clutter as a form of personal expression, making it an exciting prospect for custom home builders, architects, and interior designers. Today, we delve into the world of cluttercore and how Lancaster Customs can provide custom cabinetry to support this intriguing design aesthetic. (Source: Better Homes & Gardens, Cluttercore Is Where Sentimentality and Organized Chaos Meet, Cori Sears, January 13, 2023, https://www.bhg.com/cluttercore-decor-approach-7094713 ).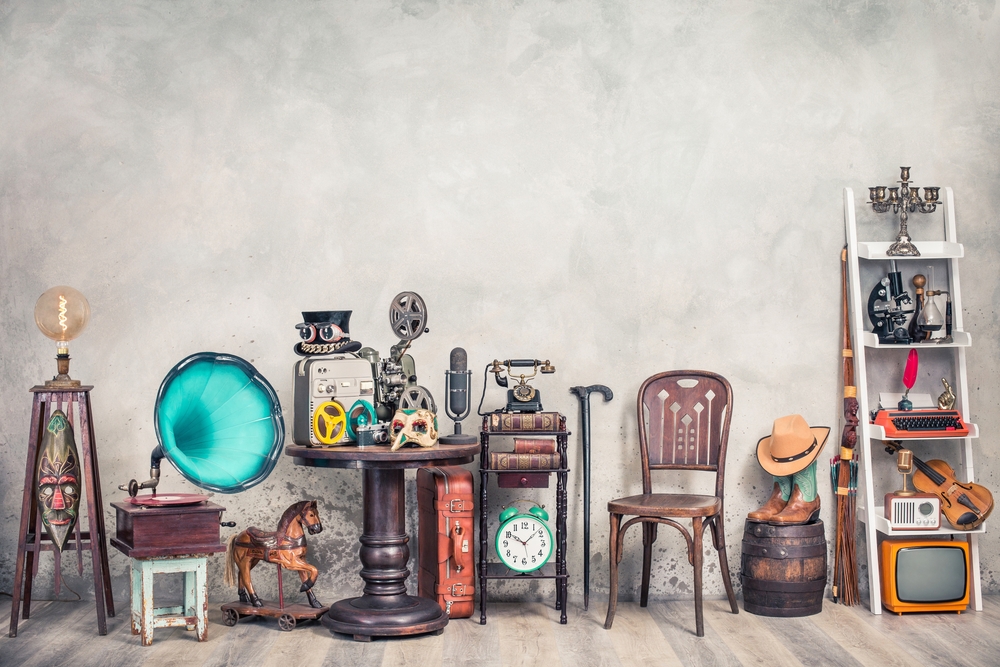 The Foundation of Cluttercore Style
At its core, cluttercore celebrates individuality, with each object in your space telling a story or representing a memory. It's not about being messy but about curated chaos where every piece is chosen intentionally.
"Cluttercore is really a movement away from minimalist trends that have dominated interior design in recent years," says Lancaster Customs. "The real charm of cluttercore lies in its ability to reflect the homeowner's unique personality. With our bespoke custom cabinets, we're able to accommodate and enhance this personalized aesthetic by providing storage that seamlessly blends with the overall design."
Cluttercore vs. Maximalism
While both cluttercore and maximalism involve the use of many elements, the distinction lies in the intention. Maximalism focuses on abundance and excess, while cluttercore is about showcasing personal items that hold meaning.
Lancaster Customs remarks, "Cluttercore is not about excess but about the careful display of meaningful items. With our custom cabinetry, we create the perfect stage for these possessions to shine. Every cabinet, every shelf is designed with a purpose."
How to Achieve the Cluttercore Aesthetic:
1. Keep it Sentimental:
With cluttercore, every item should spark joy or recall a memory.
Lancaster Customs adds, "Our custom cabinets are built to house these sentimental pieces. The focus isn't just on functionality, but also on creating a design that elevates these items and accentuates their sentimental value."
2. Stay Organized:
Although the term 'cluttercore' might imply disarray, the style is all about strategic organization.
"As makers of custom cabinetry, organization is at the heart of what we do at Lancaster Customs. The cluttercore aesthetic allows us to bring our expertise to the forefront, creating custom cabinets that offer beautiful, intentional organization."
3. Keep Scale in Mind:
In cluttercore, understanding the scale of your space and the objects within it is key.
"Scale is one of the primary considerations when designing our custom cabinets," says Lancaster Customs. "Whether it's a tiny trinket or a large collection of books, our designs ensure that each item is given the space it needs."
4. Create Space for the Eyes to Rest:
Despite the busy nature of cluttercore, it's important to allow for spaces that let the eyes rest.
"We believe that even in a cluttercore setup, there is a need for calm," Lancaster Customs opines. "Our custom cabinetry is designed to maintain balance. By creating spots for the eyes to rest, we ensure that the design doesn't become overwhelming."
5. Don't Be Afraid to Start Small:
Just as with any other trend, one does not need to dive into cluttercore headfirst. Start small and gradually work your way into the aesthetic.
"Starting small can be as simple as choosing the right custom cabinet to display a cherished collection," Lancaster Customs advises. "We're here to guide our clients through this process, ensuring that their first step into the cluttercore world is a confident one."
Cluttercore is a celebration of individuality, and with Lancaster Customs' expertise in creating bespoke custom cabinets, we ensure that this unique aesthetic is well-supported and beautifully executed. By understanding the philosophy of cluttercore, we create cabinetry that not only organizes but also displays and celebrates each cherished possession.