The world of interior design has witnessed a growing trend toward personalization, and nowhere is this more evident than in the realm of kitchen design. A core focus in this arena is bespoke kitchen cabinetry – an expression of customized elegance that melds function with aesthetics. This blog delves into the architectural aesthetics of custom kitchen cabinetry, exploring its significance and the value it brings to modern kitchen designs.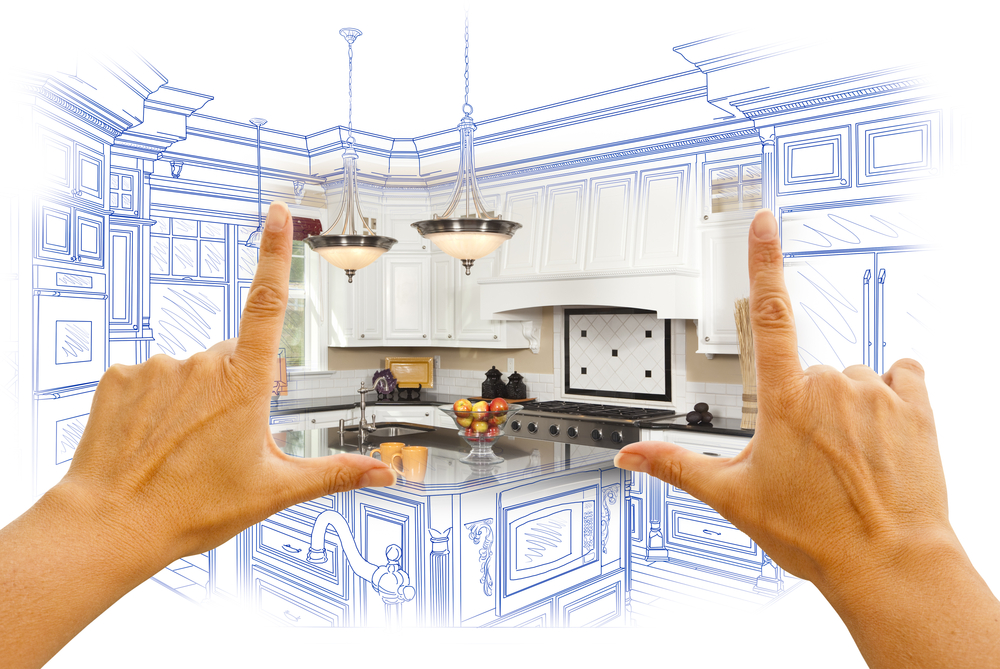 Quality Craftsmanship
Bespoke kitchen cabinets are the epitome of quality craftsmanship. Skilled artisans create these masterpieces using high-quality materials and acute attention to detail. Unlike mass-produced alternatives, custom kitchen cabinets are meticulously crafted for durability and longevity. Each piece of wood, every joint and hinge, tells a story of expert hands at work, emphasizing the high value placed on superior craftsmanship in the creation of bespoke kitchen cabinetry.
Customization Options
The beauty of bespoke cabinetry lies in the limitless customization options it offers. Custom kitchen cabinets provide a canvas for personal expression, enabling homeowners to choose from a vast array of materials, finishes, and hardware. The flexibility in size, shape, and design enables designers and homeowners to tailor solutions to the specific needs of the kitchen space, allowing for a perfect fit in any architectural context.
Seamless Integration with Architecture
Bespoke kitchen cabinets seamlessly blend with the overarching architectural style of a home, maintaining harmony between the kitchen design and other interior elements. Architects consider elements like ceiling height, flooring, and wall treatments in the cabinetry design process. The kitchen cabinets can then complement architectural features such as arches, moldings, or windows, fostering a holistic interior design.
Functional Design
Bespoke kitchen cabinetry fuses functionality and aesthetics. It incorporates specialized storage solutions like pull-out drawers, dividers, and organizers, optimizing efficiency in the kitchen. The design allows for the seamless integration of appliances and smart home features, such as hidden refrigerators or voice-activated lighting, blending technology with traditional wood kitchen cabinets.
Unique Design Statements
A bespoke kitchen provides an opportunity to make a unique design statement. Cabinets can incorporate artistic elements, such as decorative carvings, intricate patterns, or unique handles, becoming a focal point or accent piece within the kitchen. Each element of the kitchen cabinetry can reflect the homeowners' style, allowing for a truly one-of-a-kind space.
Harmonious Material Combinations
The aesthetic appeal of bespoke kitchen cabinets lies in the thoughtful combination of materials. Wood, glass, metal, or stone can be combined in myriad ways to create visually captivating cabinetry. It's essential to choose materials that not only enhance the aesthetic appeal of the cabinets but also complement the overall kitchen design and architectural style.
Lighting and Ambiance
Lighting greatly amplifies the architectural charm of bespoke cabinetry. Integrated lighting options, such as recessed lights, under-cabinet lighting, or display lighting, can highlight the craftsmanship and beauty of custom kitchen cabinets. Furthermore, it creates an ambiance that enhances the overall aesthetic appeal of the kitchen.
In conclusion, bespoke kitchen cabinetry offers an unmatched blend of quality craftsmanship, customization, and seamless integration with the overall architectural style. The endless design possibilities allow homeowners to create a kitchen that reflects their personality and meets their unique needs. By considering bespoke cabinetry, you can elevate the aesthetic appeal and functionality of your kitchen, transforming it into a space of architectural beauty. Embrace the art of custom kitchen cabinetry and watch your kitchen transform into an epitome of personalized elegance.