Springtime is the perfect time to usher in a touch of the new into the home. Give the old a fresh look and rejuvenate your entire home with just the right touches. Adding a few custom cabinets, playing around with your closet design, or even simply reworking the lighting can give a completely revamped look. Here are some ideas you can use: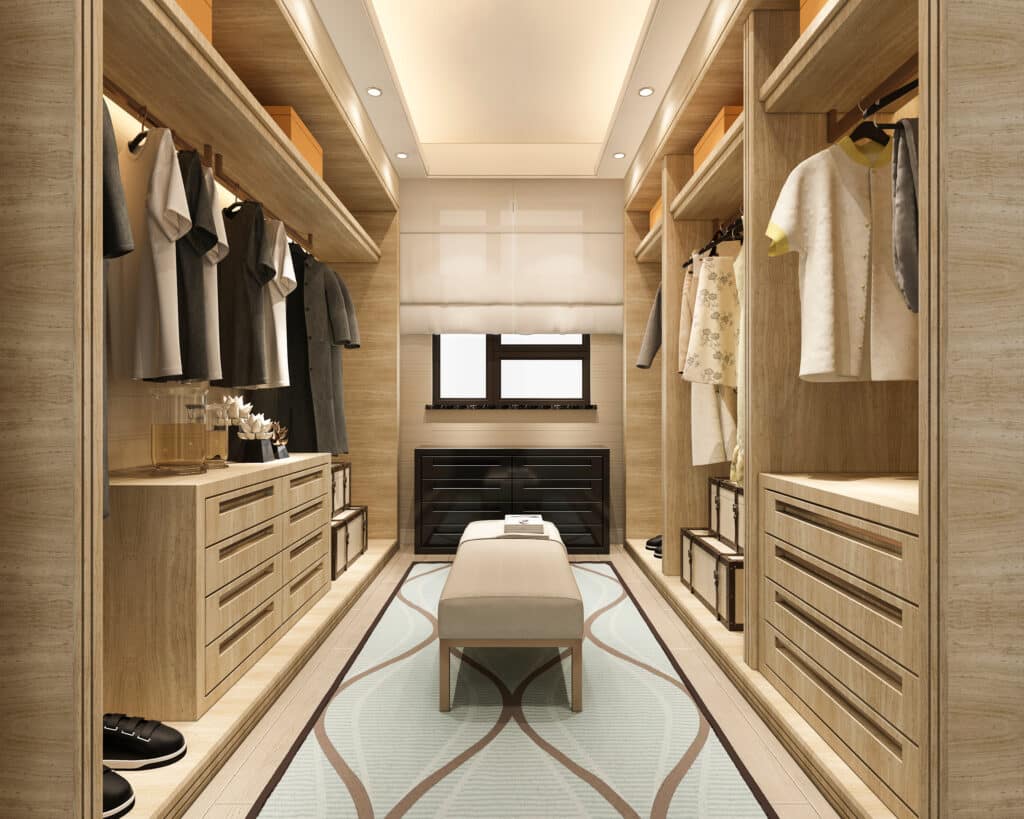 Freshen up the kitchen
Start out your kitchen design remodel project by revamping your kitchen cabinets. Custom cabinets add a touch of 'you' to this space, making it unique and extra cozy. Maximize the wall space usage when you design your kitchen cabinets so that you can get things off the floor and make your kitchen more spacious. Suppose your kitchen design budget cannot accommodate new additions. In that case, simple design additions like a part tiled wall, new lighting fixtures, or even a couple of new wall shelves can make a difference. The great thing about custom cabinets is that you can create a design that suits your budget.
Usher in bright colours to change the entire kitchen design for the better. Add a kitchen garden on the window sill with little potted herbs. Double-purpose your kitchen cabinets and use the door space to hang up a brightly patterned hand towel on a uniquely shaped towel hanger.
Always keep a filled flower vase on your tabletop, or even change your kitchen hardware to colourful options. Think of how great a solid colour tap fixture will look against your white tiled wall!
Give your bathrooms new life
Custom cabinets can change the look and vibe of your bathrooms too. Think functionality here and ensure that you have easy access to everything stored in there in a hurry. A custom vanity can be your indulgence in the bathroom that lets you exhibit your artistic sense.
Bathrooms suffer significant wear and tear. A simple coat of paint can also breathe new life into this space. Think of adding tiles to areas that are hard to clean and that get most of the splashes. Colourful bright tiles can add to the charm of this little nook. Think geometric patterns if you want something unique!
If you can splurge a little more, why not change your countertop and go for something more modern and minimalistic? Get hardware to match. You may want to try gleaming stainless shower fixtures, taps, and faucet heads that are just a touch out of the ordinary.
Give your closets a facelift
Closets are the spaces you love most because they keep your floor clutter-free. This is the time to indulge in your dream of a walk-in closet. Contrary to popular belief, a walk-in closet may not need a world of space. Plan your closet design smartly, and you can convert a wasted corner or a little used nook in your bedroom into a compact walk-in closet.
Set it off with open shelving for the rest of the room to avoid making the room closed and dark. Another closet design idea would be to opt for a customized vanity within your regular closet. This doesn't need extra space, so it's ideal for a compact room. Add an antique finish mirror, special lighting, or custom-made handles to make your vanity stand out.
A simple addition of well-chosen wallpaper can light up your room, give it a new character and amp up its charm. Match it up with a bright area rug in a corner that is dedicated to seating. Use special lighting over here and by your closet to set these two spaces apart and make them the focal points.
Springtime redesign doesn't have to mean spending a fortune or redoing your entire home. You can pick and choose areas that you wish to work on. Even simple changes like custom cabinets or special lighting can make a world of difference and change the whole look and feel of your living spaces.
Are you interested in adding new custom cabinets? Contact Lancaster Customs today for more information!