Home upgrades can be a time for creative thinking and an opportunity to get your artistic side into the game. Whether you have only limited space or you want to revamp the entire look and feel of your home, adding extra storage space in the form of custom cabinets generally works well. That's because you can optimize functionality while bringing fresh design aspects to the space. Why not take a look at some ways in which you can give your living space a brand-new look, feel, and vibe?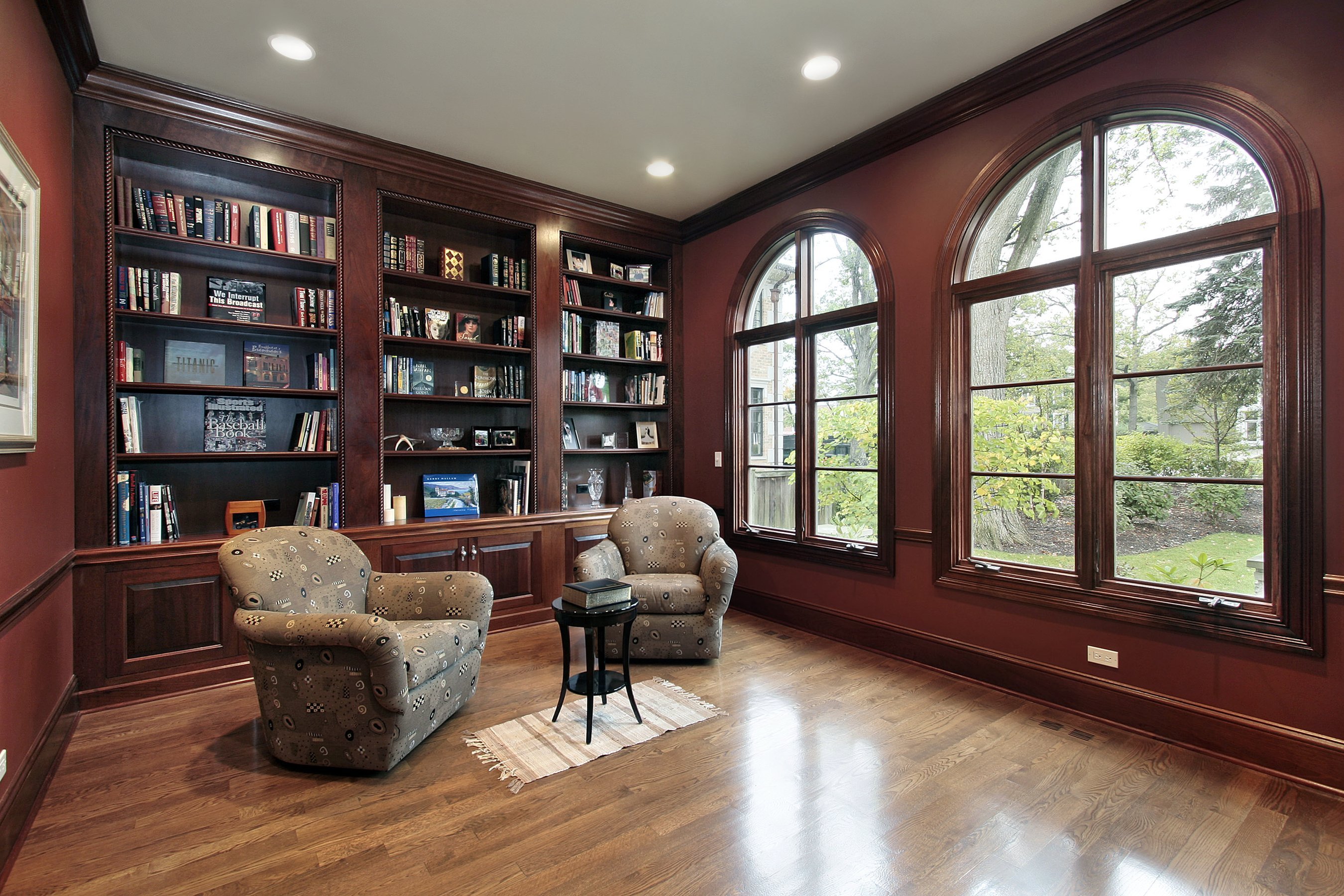 Custom-built wine cabinet
What screams understated elegance and opulence better than a grand wine cabinet right next to your little cozy seating space? A uniquely designed custom cabinet in Aurora to store your aged wine can make for a great focal point in the room. Use the custom cabinets to act as separators so your cozy nook is converted into a semi-private space where you can have a heart-to-heart with friends. Plenty of wood paired with natural stone fronted walls is the way to get an old-world charm in this part of the living room.
You can even consider splitting your living room in two with a custom entertainment unit in Aurora. It could double up as a room separator. On the reverse side, which faces your private space off the living room, it could sport niches for your wine stock.
Cozy study nook
If one side of your large living room also functions as your workspace, that's a great place to build a custom cabinet in Aurora. The advantage is that you get some much-needed extra storage space in your study area. Plus, you can have different kinds of storage here – lockable drawers, pull-outs, cubby holes, and custom cabinets. Build it around your study desk, and you have everything essential within reach when you work or read.
You can even have some designated spots for your hobby items, like music maybe or your collection of rare stamps built in. Don't forget to dedicate some space in this custom-designed space for a bookshelf to show off your favourite tomes.
Custom-made entertainment unit
The entertainment unit takes pride in any living space; there, you have innumerable options when you custom design. In fact, this is one space where a custom entertainment unit in Aurora can help you max out the utility of the space. Your entertainment unit need not just house your TV and music system. It can become the nook where you display your artwork, your pictures, and your collectibles. Literally, anything that conveys who you are and what you love can grace this space.
When designing your custom entertainment unit in Aurora, make sure to have enough concealed cabinets to put away the things you want to be hidden. Remote controls, keys, wires and chargers, knick-knacks that don't have another home- all of these can be right at hand in this custom-designed space yet out of sight.
A collection and hobby display
How do you like the idea of a dedicated space for your collectibles? A glass-fronted custom cabinet in Aurora can be part of your sprawling entertainment unit, or it can be a stand-alone unit that grabs attention all on its own. Your sculptures, ancient collections, or glassware collections can go into safe shelving in a stand-alone custom unit. This is a simple way to keep precious belongings safe, clean, and out of grubby hands yet visible to all.
In short, going the custom cabinets way gives you great flexibility to create storage nooks that perfectly match the things that will go inside it. Whether you need to display or conceal stuff, you want to organize things, or cluster them at hand; custom design cabinets allow you to create a space that is perfect for you. For all your custom cabinet requirements, you can rely on Lancaster Customs.