Welcome to the start of National Decorating Month! This month is all about celebrating creativity and exploring new ways to make your space feel luxurious and welcoming.
Whether you're an interior designer or architect, this is the perfect time to showcase your design skills and wow your clients.
This blog post will share the top three ideas and trends to inspire you and help you create beautiful, unforgettable interiors.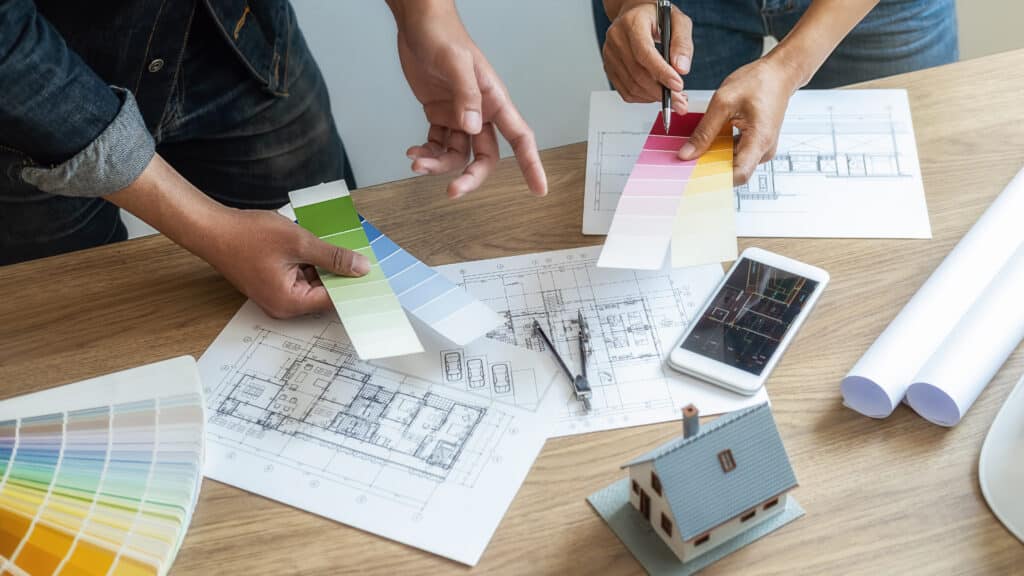 Design a total remodel or renovation makeover
Designing a total remodel or renovation makeover can be a formidable task, especially when it comes to high-end clients. However, breaking down the project into smaller areas, like the closet design, and focusing on specific rooms can make the process more manageable.
Custom cabinets can add functionality and style when it comes to remodelling a home. Whether it's a custom kitchen cabinet or a custom-built entertainment unit, these additions can bring the perfect touch of elegance and sophistication to any space.
Kitchen design is an excellent area that can benefit greatly from custom cabinets. High-end clients often want extra storage space, unique finishes, and personalized designs to match their style and preferences.
Closet design is yet another area where custom cabinets can be a game-changer. Walk-in closets and linen closets can be transformed with the addition of custom cabinetry that maximizes storage space and adds a touch of luxury to the room.
When undertaking a remodelling project, it's important to prioritize areas and focus on smaller rooms first. The bathroom, mudroom, and laundry room are often overlooked but can benefit greatly from custom cabinets and closet design. By renovating these areas, it's possible to create functional, stylish, and elegant spaces.
Don't be afraid to incorporate splashes of colour
Incorporating local artwork and artisan décor items is a creative way to add personality to any space, including kitchen design. Consider shopping for unique pieces that reflect your personal style and add a touch of local flavour.
For a statement-making look, try incorporating wallpaper into your kitchen design space. Another way to add texture and interest is by getting creative with linens and textiles, such as tablecloths and napkins.
If you want to make a big statement, dress up an accent wall with a bold paint colour or eye-catching wallpaper. And to tie everything together, don't forget about custom cabinets.
Choose a finish that complements your overall design scheme, and top it off with hardware that brings out your unique style.
For extra inspiration, try this!
Experimenting with a particular design trend, such as minimalism or maximalism, can add a unique touch to your client's space. You can also play with different themes, such as Scandinavian, Bohemian, and Art Deco, to create a cohesive look that complements the rest of the client's home decor.
Drawing inspiration from the seasons can add a touch of freshness to the room, whether it's through changing the colour scheme or incorporating seasonal decor. Some ideas include adding seasonal flowers, switching out throw pillows and blankets, or even updating wall art.
Additionally, implementing design concepts like Feng Shui can help create a harmonious and balanced environment in the house.
When it comes to designing custom cabinets and closets for your home, the key is always in the details and little touches. We at Lancaster Customs use only 3/4″ FSC wood, water-based finishes, and top-quality hardware. We ensure that every detail is carefully considered.
We also offer an extensive selection of finishes to work within your budget and achieve your overall vision.
Contact Lancaster Customs for all your custom cabinetry needs and celebrate National Decorating Month in style.