Lancaster Customs weighs in on entertainment unit ideas and key elements regarding the interior design of a living space. (Source: Homes & Gardens, Entertainment center ideas- 10 inspiring design ideas for this multifunctional space, Zara Stacey, September 16, 2022, https://www.homesandgardens.com/interior-design/entertainment-center-ideas ).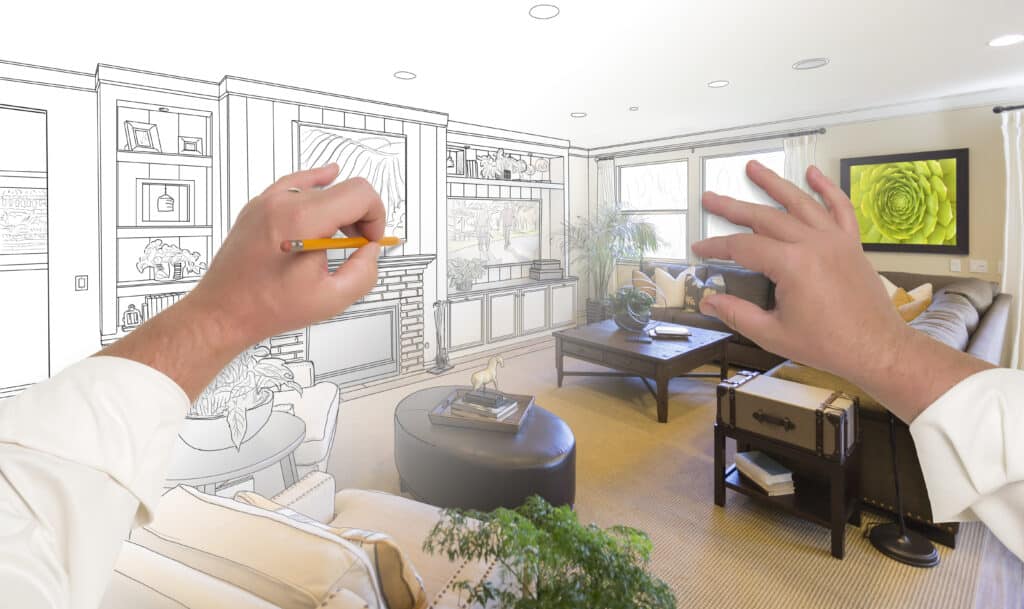 As per Zara Stacey, an entertainment unit typically revolves around a single large piece of furniture that houses electronic devices and complements a living room. However, many exciting concepts and styles can seamlessly fit into your home and complement your living room decor. Lancaster Customs agrees, "Custom cabinets, TV wall unit, and built-in open shelves for displaying your proud possessions are a few ideas you can start to play around with when creating your interior design project."
Keep it simple
Clutter is chaos. Zara advises that it is best to build custom cabinets around the entertainment unit to ensure the design is sophisticated.
Lancaster Customs agrees, "A simple entertainment area with only the essential elements can help avoid visual clutter and create a clean and organized look. Without distractions, it allows you to focus on the few items that matter most, such as the TV, sound system, or media storage. Simplicity can be aesthetically pleasing, especially when combined with a minimalist design approach. It can create a sleek and modern look and also highlight specific design elements, such as unique furniture, artwork, or architectural features."
Keep it colourful
Zara believes that a good sense of colour paring can help in making the entertainment set-up look elegant. The power of colour can transform the space for the better or worse! "The colour of your entertainment space sets the mood and ambiance of the room. The colour scheme can evoke various emotions and feelings, such as calmness, warmth, or excitement. The colours around the entertainment unit can affect the lighting and how natural or artificial light reflects off them. This impacts the brightness and overall atmosphere of the room. Having some good colours around can make the area feel more inviting and comfortable. Choosing the right colour can transform the room into a space that reflects your personality and complements your lifestyle," says Lancaster Customs.
Use the best material
Zara rightly states that you ought to use the best material for your entertainment unit set-up. Designs that draw inspiration from nature and incorporate natural materials are known to establish a timeless and serene ambiance in the home. Choosing an entertainment center made of natural materials is soothing for the eyes, especially considering the amount of time spent gazing at it.
Lancaster Customs elaborates, "Using good quality materials is essential for an entertainment unit because it impacts the longevity, durability, and overall aesthetic of the piece. High-quality materials not only ensure that the unit will last for a long time but also help to maintain its appearance and functionality over time. Using natural materials can create a calming and timeless atmosphere in the home, making it a more relaxing and enjoyable place to spend time in."
"Your home and the items in it are a reflection of your personality and need to speak your language. With many options of custom cabinets, TV wall units, unique entertainment units, and accessories available, you should not have to compromise on anything. Get the dream entertainment area you have always wanted," concludes Lancaster Customs.