Do you need help keeping up with the latest organizational trends? This guide will cover everything for you.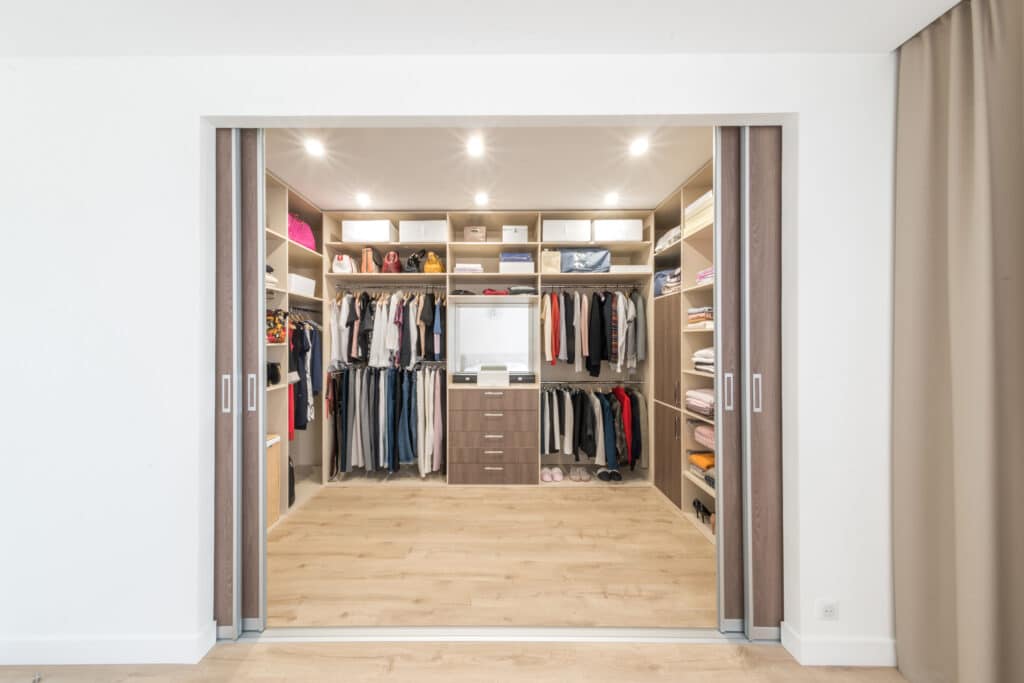 Why have we fallen in love with organizational trends?
Organization trends are everywhere, from social media to print magazines. Celebrities and influencers proudly show off their home organization, and that leaves many of us wanting more from our living spaces.
Being organized is at the center of beauty and aesthetics in home decor. Organizational skills incorporate different ways of making our living spaces more functional. Every room in your house can look and feel better with proper organizational units, like custom cabinets and integrated entertainment units. No wonder everyone seems to have fallen in love with organizational trends.
Entertainment unit
Entertainment units are an essential component of organized entertainment space. Integrated entertainment units hide messy cables and hold devices or electronics. They also save space, maximize storage area, and add depth to rooms.
Custom entertainment units are undoubtedly better than prefabricated entertainment units:
You cannot customize a prefabricated unit.
You cannot maximize space with prefabricated entertainment units.
Custom entertainment units give your living room and home a seamless, uniform look.
You can also include custom fireplaces, bookshelves, and display shelves in your custom entertainment unit. Custom units can be installed in any area you choose. A custom entertainment unit does not have to be confined to the living room; you can create a home theater or complement a master bedroom.
Getting your custom entertainment unit right is the first step towards a more organized home.
Linen closet
More than 89% of buyers want linen closets in their homes, according to a Canadian Home Builders Association survey. The organizational benefits of linen closets make them a must-have in every home. Contrary to popular belief, linen closets aren't for linens only. You can even integrate your washer and dryer into your linen closet. Linen closets are multipurpose storage solutions that your home needs.
You can customize your linen cabinet with hooks, roll-out drawers, and cubbies. You can also use personal and organizational methods to enhance your lifestyle. Using storage boxes of different sizes can help you store many items in your linen closet. You can also use stylish labels to identify identical storage boxes, bags, and baskets.
Laundry room cabinet
We often ignore how our laundry room looks. But having a well-organized laundry room is essential for the overall aesthetic appeal of a house. The easiest way to get an organized laundry room is to install a laundry room cabinet.
Make sure your laundry room cabinet has an ironing board, drying rack, and pull-out flat board for drying clothes. Laundry room cabinets are also great for hiding dirty laundry, the washer, and the dryer as well. Simply put, you can tuck away almost everything in your laundry room cabinet. These features help you save a lot of space in the laundry room. Moreover, the functional additions of these cabinets make daily chores easier.
Keeping up with the latest organizational trends is essential to maintain the aesthetics of your living space. Proper organization can transform your home beyond recognition. Contact Lancaster Custom Cabinets and Closets Inc today for more information.