Mudroom conjures up images of a soiled room. The dirt and mud tracks left inside the room's entryway inspired the room's name. Its primary function is to keep mud within its four walls, so it's often located near the entrance of the home, where family members can remove their muddy boots and other outerwear. Traditional mudrooms do not have laundry facilities. Today, however, the two rooms are combined on the main floor of the house, transforming these otherwise mundane rooms into a single, modern showstopper. Here's how to turn your mudroom into a work of art.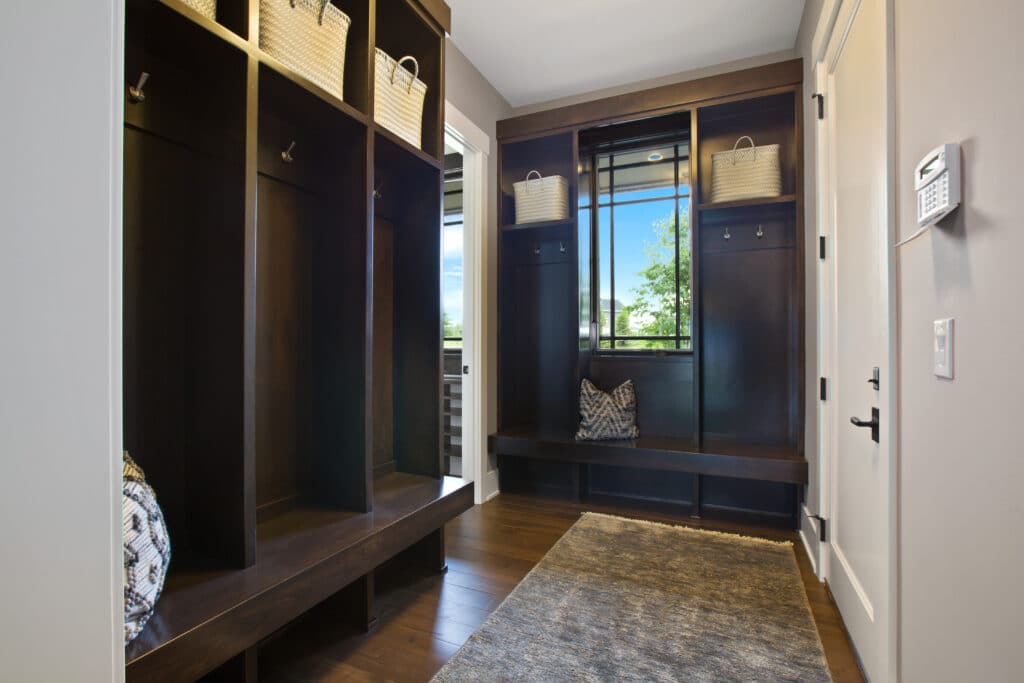 Add custom cabinets
Custom cabinets can alter the look while also maximizing space. They also offer storage for the entire family. A linen closet can be added for extra storage of seasonal clothing, such as heavy coats in winter, rain gear during the monsoons, and light jackets and caps in winter.
Combine the laundry and mudroom by incorporating custom cabinets with built-in storage for the washer and dryer. To store your washed and neatly folded linen, you can add a linen closet or linen cabinet by Lancaster Customs.
Open shelves are excellent for removing clutter and providing additional floor space. Pull-out shoe storage trays assist family members in better organizing their footwear, and these are simple to install in any custom cabinet.
Create a dedicated drop zone in your mudroom by installing customized shelves or cubbies and a seat for family members to sit on when removing their rain boots. Drop zones are beneficial for families with children.
Add a personal touch to your mudroom
Make your mudroom a space that is useful for everyone in the family. For example, you can have customized cabinets with hooks and hangers. Add taller cabinets for adults and smaller cabinets that are easy for children to open and close.
Your pets are definitely part of your family, so you can include them in your plans for your mudroom. You can add a washing station with a large oversized sink for your pet and customize a cubby that holds their toys and bed.
Accessorize your mudroom
Traditional mudrooms only had coat hooks to hang coats when you walked in the door. Today, mudrooms are more practical, well-designed, functional rooms. Accessories can transform your mudroom into a comfortable and cozy room.
Add a message board or chalkboard to jot down your grocery list to browse through before you leave home. An umbrella stand, baskets for muddy clothes, and a trash can will all make your mudroom more practical. A full-length mirror is not only practical, but it will also make your mudroom look spacious.
Mudrooms do get muddy, so consider investing in a lovely area rug. Cotton, seagrass, and sisal rugs can collect dirt and water while protecting the floor. They are simple to clean and move around because they are lightweight.
A mudroom can be more than just a place to collect dirt and mud. It can be a beautiful, multifunctional space for your laundry and a practical and personalized space for every family member, including your pet. Laundry room cabinets can ensure functionality. Accessorize your mudroom with a large multifunctional sink, custom cabinets, cubbies, and other features to make it feel like home and a pleasure to pass through.