Whether getting a custom home built or renovated, make this National Wine Day a day to remember. National Wine Day (May 25) is around the corner. Here are our three tips to add a bit of oomph, splash, and excitement to the event.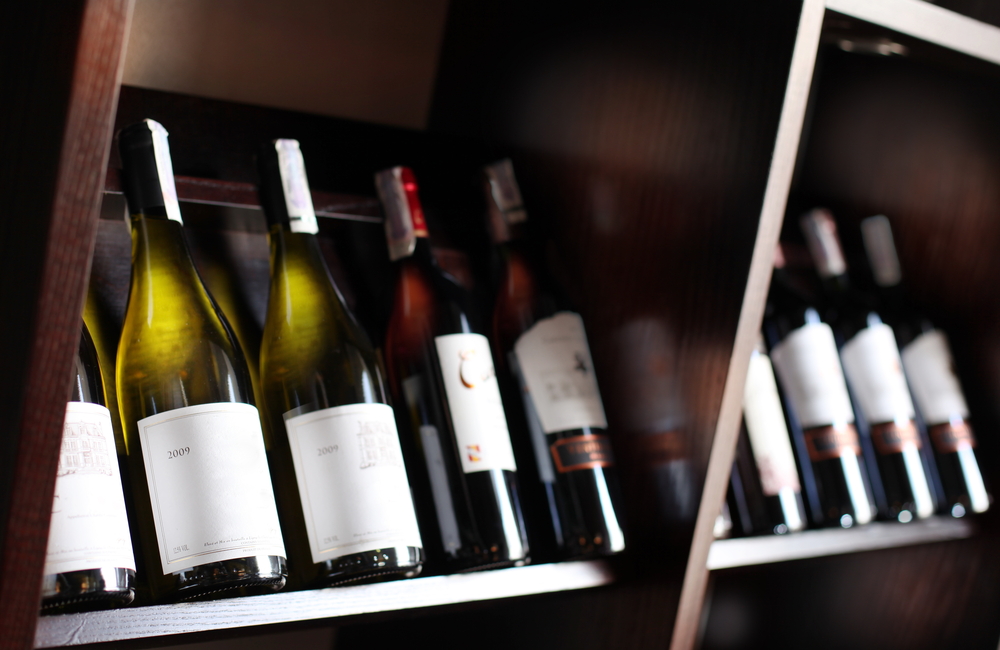 Custom wine cabinet
A wine that is stored well can age into a fabulous, interesting, and more valuable wine.
3 Advantages of a custom-built wine cabinet
A wine cabinet is a self-contained unit that can fit into any space – be it a nook, against an odd-sized wall, or even as part of your kitchen design.
A wine cabinet can be customized to blend into your existing home décor and even kitchen design – without refurbishing or renovating the surrounding space.
With a custom wine cabinet, you can integrate your wine collection into your living space and give it a place in your everyday life.
How to choose a location for your custom-built wine cabinet
Your wine will thrive best in the dark and in a place with 50% to 80% humidity – ensure your custom cabinets are away from windows.
Your wine needs an even temperature – avoid the laundry or boiler room. Stay away from exterior walls, as the outdoor temperature could impact your wine negatively.
Vibrations can cause a chemical imbalance in your wine and disturb its sediments. A space that has little foot traffic is ideal for your custom cabinets.
Garages and storage sheds are not a good idea as these spaces can get very warm in summer and cold in winter.
Go big with a wine room or wine cellar
Today's new developments boast incredible wine rooms and cellars that are practical for storage and make up the home's aesthetic center. How big should your wine room be? It solely depends on how passionate you are about your wine collection and how you want to live with it.
Update your wine and barware
In addition to having a custom wine cabinet, national wine day is an excellent opportunity to get rid of old or out-of-style wine and barware.
Invest in a variety of wine glasses for every type of wine:
Flute for champagne and sparkling wine.
Burgundy glass for red wine.
Bordeaux glass for full-bodied Bordeaux wines.
Copita for fortified wines like port and sherry.
Coupe for champagne and sparkling wine.
Don't forget to pick up a wine decanterto help open up your wine faster and separate it from its sediment.
You can also pick up bottle openers, bottle stoppers, cheese platters, cheese knives, and wine holders. Chill cooling bottle spouts can help keep your wine perfectly chilled all day, and insulated wine tumblers are fantastic for wine on the go.
Host a wine tasting
Hosting a wine tasting is a great idea for celebrating wine day on May 25. Wine tasting is not just about drinking wine. Critical elements of hosting a wine tasting include the food and entertainment.
Choose a variety of wines from different regions, vintage wines with a unique history, or a specific value (a dollar amount).
Keep the party small – around ten people or less. Smaller groups encourage conversation, and pouring single bottles into these portions is easier. You will need about one bottle per person.
You can send guests home with a goodie bag containing a personalized wine glass, bottle opener, bottle stopper, etc.
Ensure you have enough glassware (two glasses per person), palate cleansers, spit buckets, water, and pens and paper for taking notes on various wines.
Save your wine corks. Each time a guest brings you a bottle of wine, or you share a bottle from your wine collection, you can drop the corks into a beautiful vase or shadow box. They serve as fantastic tokens of memories shared with family and friends. End of the year, go through the full container of corks and relive those great memories created.
How to properly pour wine
Always keep the bottom of the bottle low so the sediment does not get into the glass. Pour slowly but steadily. Fill red wine glasses a third full so you have room to swirl the wine. White wine is filled half-full, and sparkling wines are filled about three-quarters full.
How to taste wine properly
Take a small sip of wine from your glass and swirl it in your mouth so its flavour is absorbed fully by your taste buds. Hold the wine in your mouth for about five seconds and then swallow. Savour the aftertaste. You will notice that fine wines tend to linger on your palate for longer.
A glass of good wine is unique and worth celebrating. Make this national wine day truly special. From adding custom cabinets to your kitchen design to hosting an unforgettable wine-tasting party, from filling your custom wine cabinet with new wine and barware to learning how to enjoy wine the right way – celebrate this coming National Wine Day in your own special way.