The last two years have most likely had an impact on the way you live your life. You're probably spending a lot more time at home if you used to commute. The reality of working from home definitely comes with its own challenges. Striking a work/life balance isn't always easy but it is attainable. Now that your expectations for what your home can and should provide are higher, maybe it's time to rethink your space and how it can serve you better.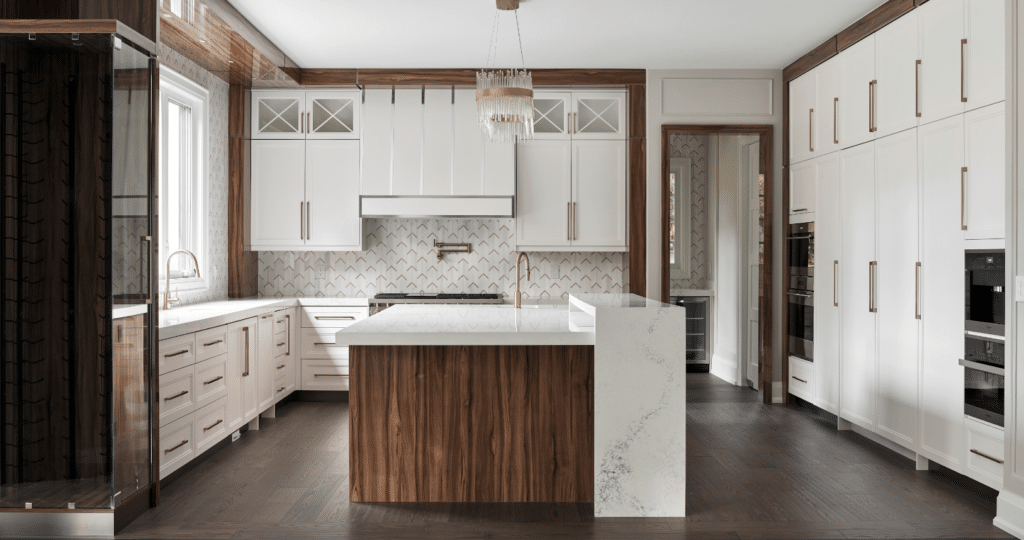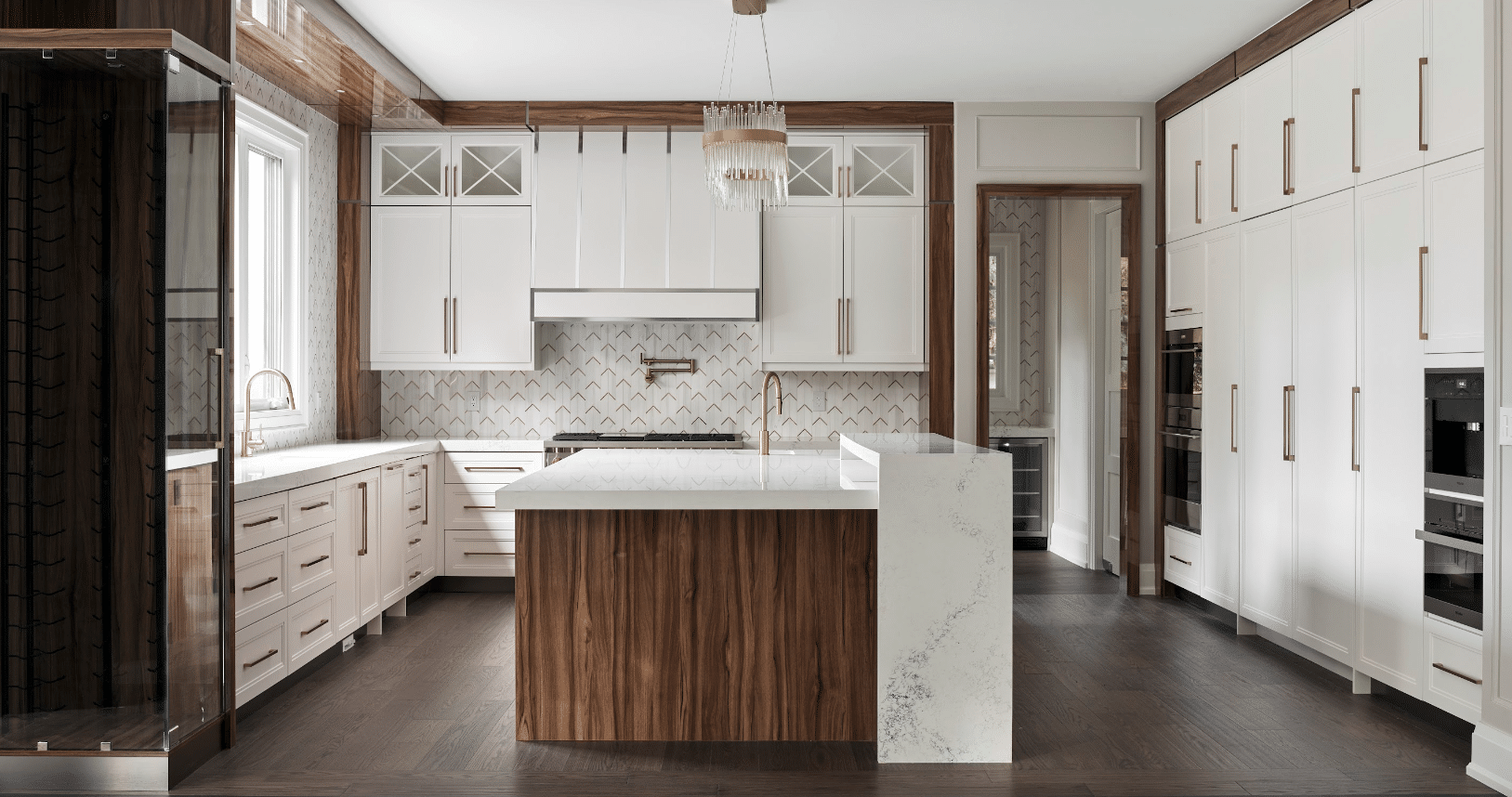 Let's start with the kitchen. Perhaps you have kids at home and online classes have been part of your normal routine. Being able to multitask with meal prep while also being present to answer homework related questions is one way to be productive. If you don't already have seating directly in the kitchen maybe this is one home reno worth making. Historically the kitchen has been one room and the kitchen table or dining room has been separate, especially in larger homes. Today we are seeing the kitchen as a hub of entertainment, an everything room. Sure, have a separate dining room for those special occasions but for day-to-day living it just makes sense to have direct seating in your kitchen. This will allow you to keep the party going and entertain even if you still have some tasks in the kitchen that need your attention.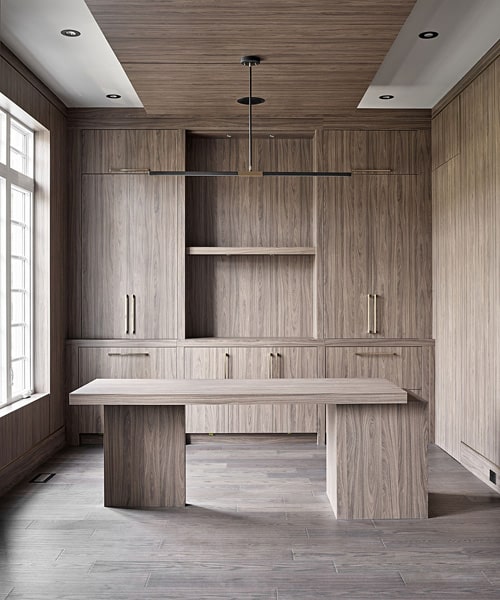 Now let's talk about work. Mindfulness and productivity are paramount when it comes to creating the perfect work space. Depending on what you do for work your "office" could look very different. In the winter months it's important that your workspace provides rich access to natural light. If you're not getting out and restricted to living at home, you're most likely lacking in vitamin D. Having access to natural sunlight will help ensure your vitamin D intake and keep your sleep cycle in check! Then think about all the different tasks you perform in a day and how you can implement this in one room. Work can also be a huge source of stress in our lives. When designing the perfect home office, try and look through the lens of "how can I keep the space highly functional so I can be as productive as possible while I'm here?" Design spaces for your separate tasks, add organization elements for your tools. Lastly you want to try and distance yourself from major rooms in the house that are high traffic. In an ideal situation your workspace would be somewhere in your home that can be quiet for taking calls while providing you the space free from distractions.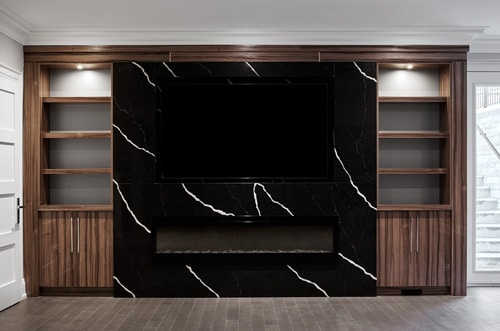 Let's move to the family room, or whatever room in your house is most often used for lounging, reading, hosting night or watching TV. Having a space with comfortable seating is a must! This should be the room where you can unwind after a long day and put your feet up. Nothing is worse than when you come into a space only to find it's cluttered with items that haven't been put away. A simple solution is built-in cabinetry and having a system and a place for where items belong. Yes, this can be magazines, books, puzzles, even blankets or additional pillows. By providing a designated space to an item, and closing it behind a door, you'll be walking into that room ready to relax. Out of sight out of mind.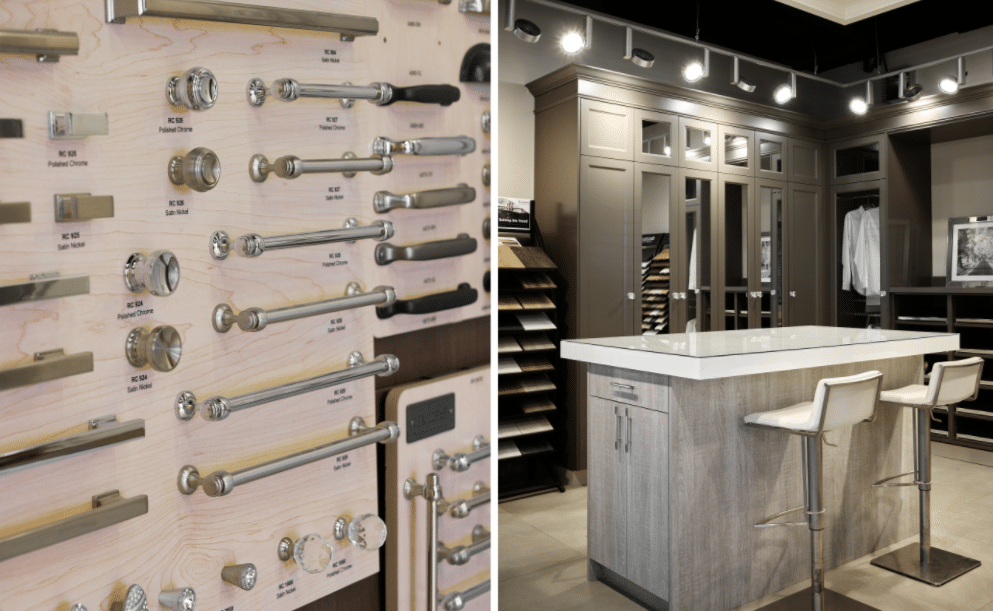 At Lancaster Customs we begin with functionality first. Yes a space should be beautiful but if it's not functional, it's not serving you. What makes the Lancaster Customs experience different is the level of service we provide. Think of us as every-day problem solvers in the design world with a 10 year manufacturing warranty! Our designers are architects, engineers, interior designers, and home builders. When it comes to solving every-day problems there isn't one we haven't solved and of course the final product is always both beautiful and functional.