The TV occupies pride of place in most living rooms, but when the media is switched off, it adds nothing to the décor and character of the space. The living room is the second most commonly used area of the home where family, friends, and guests gather. Making this a cozy, dynamic room that exudes the right vibes is essential. A well-designed entertainment unit can be just what you need to take your living room to the next level.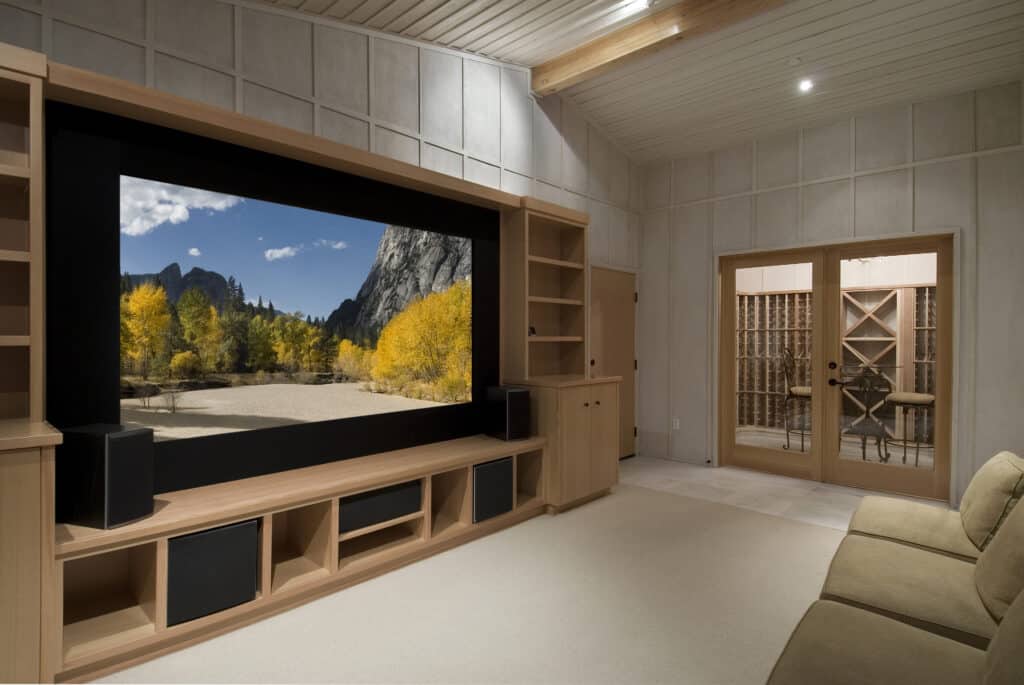 Choosing a complementing style
A TV stand or chest does nothing more than act as a prop to hold up your media. Although these may be popular options, they work well for smaller spaces. However, the entertainment unit can serve as a statement piece if you have high ceilings. It can transform the area into a canvas for you to demonstrate your interior décor skills.
Most people think of this as a slightly more elaborate TV stand. But there's much more to an entertainment unit than just that. View it as an additional piece of furniture instead. It can be the focal point of your living room with artistic touches that showcase your taste and family pictures to add intimacy.
The unit's custom design presents an opportunity to utilize your space wisely. Custom designing a TV wall unit is the best way to ensure it reflects your persona while offering the functionality you need for your lifestyle.
The functionality-first approach
The TV wall unit can be a great way to organize several media devices or electronics. It helps put them out of the way and in one single space where there is a way to hide the cluttered wiring without compromising on ease of use.
Customized cabinets underneath the TV will draw attention away from the screen when it is off and can be used to store extra items, like throw blankets or seasonal tabletop décor. With a custom-built TV wall unit, you can choose to have small inserts and openings to hide unsightly wires. These openings and inserts can also be used to charge devices behind closed cabinet doors.
How to elevate an entertainment unit
Custom cabinets with your TV wall unit give you the freedom to utilize this space just as you wish. For instance, if you have a great book collection to show off, use open shelving to set up a little library. Or have glass-fronted shelves right below the TV unit and fill it with exotic collections from your extensive travels. You can also design an insert to hold a dramatic element like a fireplace to keep attention riveted.
Remember that your entertainment unit can become your greatest living room conversation starter, especially if you feature interesting or novelty items. Use special cabinetry lighting to highlight décor elements, and remember to play with colors. When the entertainment unit is the focal point, you can place it against an accent wall to create dimension. Combining style with functionality makes sense. A TV wall unit can become a storage space, a focal point, and an additional furniture piece for your living room. All you have to do is decide the look and feel you wish for and identify what goes into the unit. Add a personal touch to your entertainment unit with custom cabinets so you get precisely what matches your requirements.