One of the big pluses of adult life is being able to participate in well-put-together social gatherings. Consequently, as homeowners, you have to be able to host an impressive soiree as well, even if it has to come together on short notice. So, what is the best way to do it? Upgrading your home with a few luxurious touches, of course!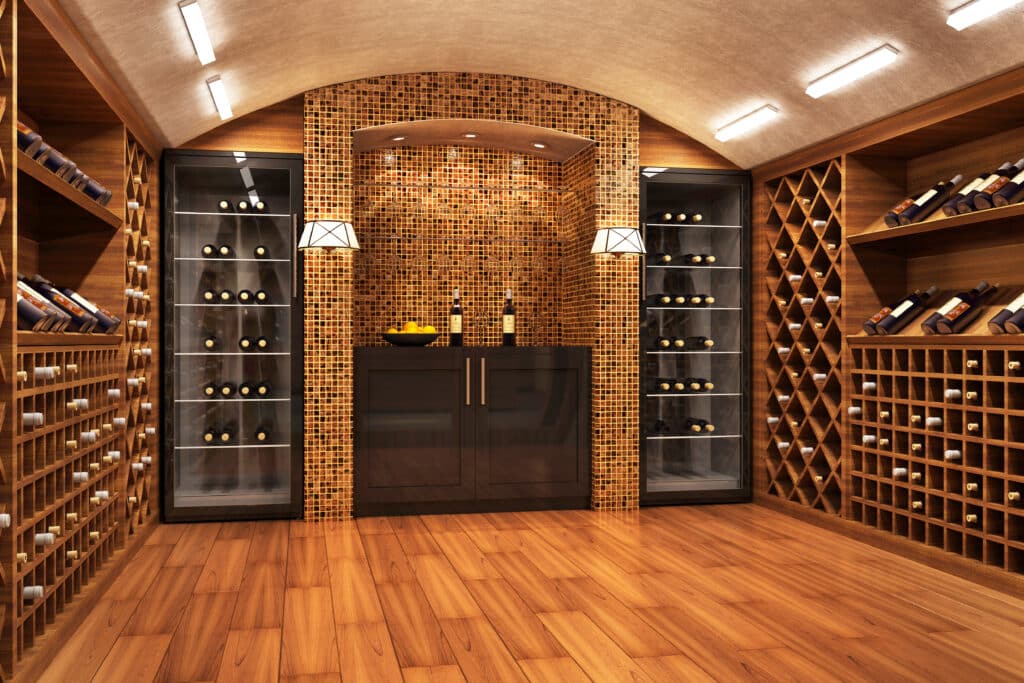 What makes a good host
Any good host knows that there are two fundamentals to throwing a great party – WOW the guests and accommodate their needs. This includes:
● Making them feel welcome with a smile
● Making them comfortable in your home
● Ensuring they never run out of food and drinks!
● Arranging apt and ample entertainment
Now, this is easier said than done. Setting a standard that incorporates all of these elements into your home venue takes a bit of concrete doing. It's possible, of course, with the right core pieces.
Upgrades that will label you "host of the year."
Wine cellar with custom cabinets
In vino veritas! Like the lavish Greek banquets or the Roman convivium, any great social gathering needs a proper flow of wine.
So, whether you live in a manor estate or a beautiful country home, having a wine cellar with custom cabinets immediately takes the aesthetic of your home up a notch. They're an optimal storage option, fantastic display piece, and conversation starter.
Beyond just the aesthetic and social value, a wine cellar also increases the value of your home from a monetary standpoint. You won't just project wealth; you will exude it.
A dedicated wine cabinet, customized as per your requirement, helps keep your kitchen space clear and your wine collection safe.
Built-in bar
Keeping in line with the alcohol theme, another place you can offer your guests is a built-in bar in your home. And if you have custom cabinets to store all the alcohol and accessories, then the bar is where you have fun with it.
You can incorporate the bar into your kitchen island, close to your wine cellar, or even as a part of your entertainment unit if you like. However you choose to build it, there are some essentials you should include in there. These are different glasses, mixers for cocktails, shakers, ice buckets, garnishes, and anything else you'd like to show off.
The bar is your space to experiment, create impressive concoctions, and tell stories to your guests over a drink. A customized built-in bar gives you the freedom to turn it into a coffee or tea counter if that is your poison of choice!
Entertainment unit
The aesthetic of any luxurious host is the absence of visible seams. This means that no chair is out of place, no lightbulb is flickering, and no ugly tangled wires are scattered about the walls and the floor. This is where having an expertly crafted custom entertainment unit comes in.
A living room is centred around one major piece, either a fireplace or a large screen – something to provide the event with its liveliness. It could be music playing in the background or something more overt, like a photo collage or video. A multifunctional entertainment unit provides much-needed accessibility and possibilities for any great home.
A guest bedroom
Lastly, if you have guests staying over, offer them the best amenities possible. With the help of small, well-fitted custom cabinets and mini entertainment units, you can make your guests feel at home. This space can double up as an organized storage area when you are not entertaining.
An upgraded guest room could provide extraordinary features, such as a walk-in closet or a minibar. This goes a long way in instituting your status as a respectable and hospitable host.
To become "host of the year," your home needs the right upgrades. Personalization and luxury go hand in hand, so you need the right custom storage and entertainment options to make your home the go-to choice for all your group's social events. Lancaster Customs is a manufacturer of customized closets and cabinetry. Contact them today to get your quote.