Lancaster customs weighs in on a few new construction upgrades that are worth it! (Source: 8 New Construction Upgrades That Are Worth the Money (and 5 That Aren't), Moving.com, Laura Muller, November 6, 2018, https://www.moving.com/tips/8-new-construction-upgrades-that-are-worth-the-money/).
Construction upgrades in any home involve high expenses. While some upgrades are worth the money, there are a few that are not. Laura Mueller, an expert in home renovation, has listed opinions on the most worthy upgrades from a financial standpoint. Lancaster Customs agrees with Mueller, who started her opinion piece with the kitchen.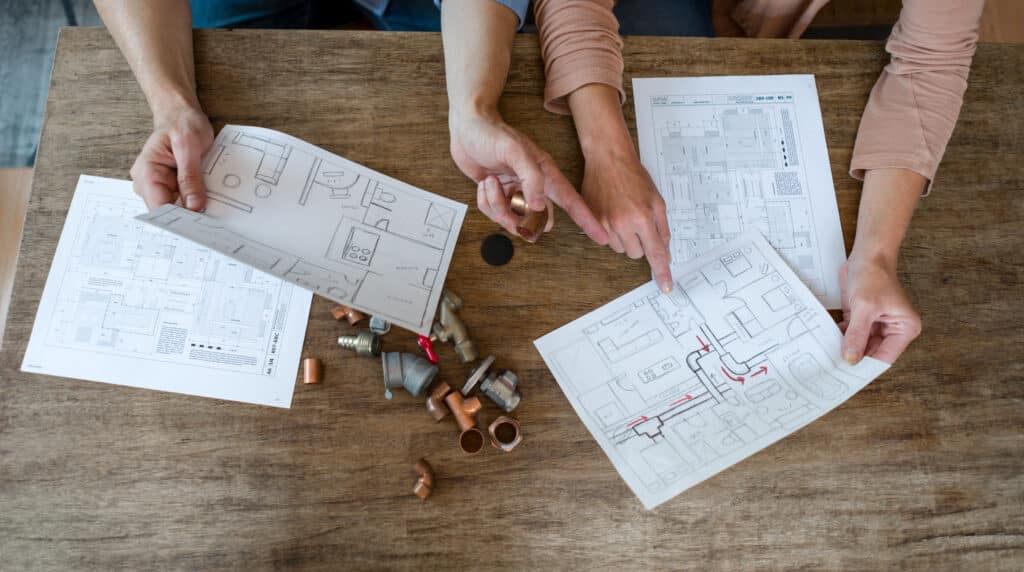 1. The kitchen
Lancaster Customs shares, "kitchen design is one of the most talked about aspects of home renovation, and custom cabinets can go a long way toward transforming an existing kitchen." The article emphasizes the importance of the kitchen and states that it's a focal point and one of the most used areas spanning all homes.
Mueller recommends taller cabinets along with kitchen islands and LED strips under cabinet lighting. Lancaster Customs agrees, "after all, lighting, storage, and space are the three foundations of any kitchen." In the article, Mueller says that additional features, such as countertops and upgraded appliances, can be considered in the future.
2. Deeper basement
Mueller goes on to discuss the deeper basement with a particular focus on its height. Laura suggests adding an extra foot to the basement's height. Lancaster Customs shares, "not adding some height to the basement can result in a cramped feeling, whereas the extra height can make the basement feel more accessible and usable."
While Mueller acknowledges that it would cost homeowners around $6,000 to make this happen, Laura also admits that it's money well spent. Lancaster Customs couldn't agree more – "the increased accessibility and usability of the basement makes the investment worth it in the long run."
3. The bathroom
Next, Mueller proceeds to talk about the importance of roughing in plumbing for a half or full bath, especially for unfinished basements. Lancaster Customs shares, "this gives homeowners the freedom to plan for a bathroom in the basement once it is completed."
Alternately, Mueller suggests that a basement with roughed-in plumbing adds to the property value. Lancaster Customs shares, "it's best to finish the basement and then complete the bathroom with a linen cabinet and other features for maximizing the value of the property."
4. Innovative storage options
According to Lancaster Customs, "homeowners can invest in the finest entertainment unit and custom cabinets available. What makes a home truly functional is storage; with customized craftsmanship, you are able to get creative." Mueller states something similar in the article and recommends investing in innovative storage options to enhance a home's functionality.
Laura encourages purchasing recycling bins, pull-out trash bins, and built-in cabinet organizers. Lancaster Customs shares, "many innovative storage options are relatively inexpensive compared to more expensive construction upgrades. Their innovative designs allow them to blend into modern homes seamlessly."
Mueller makes several essential points in the article, and Lancaster Customs can't disagree with even one of them. Laura also goes on to talk about construction upgrades that are overrated and too expensive for what they have to offer. Lancaster Customs shares, "over-the-top lighting fixtures, wooden floors, and marble countertops may look great, but are they worth their high prices? Truthfully, it is up to the homeowner and their budget. Naturally, it is always recommended to opt for sensible investments. However, at the end of the day, if it makes you happy, play with various design options and consider the most suitable upgrades for you and your home!"